A Swan Love Story….. 
Rescuing Swans is, unfortunately, a very regular occurrence for the volunteers at the Animal Foundation.
And given that February brings us the celebration Valentine's Day, it would only seem right to tell the tale of our Lough Talt Swan that we rescued last year. The swan,who we named 'Alex', was in trouble having swallowed a fishing hook. An altogether too familiar story.
As a result of this, Alex had been unable to eat properly for at least a week and was at risk of choking, malnutrition and ultimately death. He was in a real state of distress.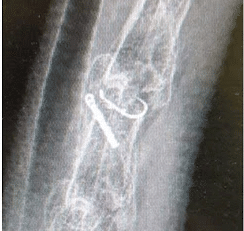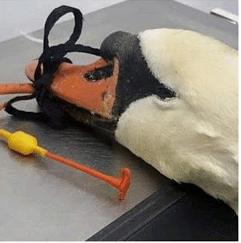 As soon as we got the phone call, we dispatched one of our hardworking volunteers to the location, where he was able to recover Alex  and bring him directly to Veterinary Surgeon. Alex underwent an endoscopy to have successful removal of the offending fish hook. The pictures above illustrate the x ray and damaging line and hook.
Our vet was successfully able to remove the dangerous articles and following this Alex was brought to our shelter in Kildare for rest, medication and recuperation. And a short time later he was successfully returned back to Lough Talt into the welcoming wings of his partner.
Thankfully Alex and his mate got to have their happy ending.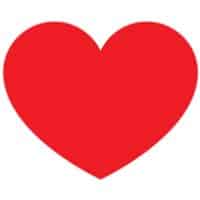 If you come across a swan that you may think has swallowed a fish line & hook, please call our helpline at 087 620 1270 or contact your nearest vet. And remember, if you are out fishing yourself on a canal, river or lake, make sure to gather all your equipment and leave nothing behind!